BP93420D differentialtrycksgivare
Beskrivning
BP93420D-serie diffusa kiseldifferentialsändare består av både isolationsmembran differentialtrycksgivare och integrerad krets, Har egenskaper med hög precision, god stabilitet, hög tillförlitlighet och god känslighet. Kan också bygga högpresterande mikroprocessor (MCU) som kan korrigera olinjäritet och kompensera temperaturdrift. Uppnå exakt dataöverföring, lokal utrustning diagnoser och långväga dubbelriktad kommunikation.
Funktion
 Pass åldrande test, prestanda är pålitlig och stabil
 Märkning: ExiaIICT6;
 CE-certifiering
Ansökan:
 Kompatibel med 316LSS, icke korrosiva gaser och vätskor
 Vindtryck och flödeshastighet i industriprocessen.
 Mätningstryck för rörledning och brandpanna
 Petroleumindustrin, kemisk industri
 Meteorologisk övervakning
Specifikation:
Range

Ⅱ: 0~200Pa-..1000Kpa

Ⅲ: 0~20Kpa-..35Kpa...~2MPa

Medium

Ⅱ: Dry gases compatible with Aluminium casting or plastic

Ⅲ:Liquids or gases compatible with 316LSS

Proof pressure

1.5X rated range or 7MPa(Which ever is less)

Accuracy

±0.25%(Typical) ±0.5%(Max.)

Static pressure

5X rated range or 7MPa which ever is less

Long term stability

±0.5%F.S/year(≤200KPa) ±0.2%F.S/year(≤2000KPa)

Zero temperature Drift

±0.03%F.S/℃(≤100KPa) ±0.02%F.S/℃(>100KPa)

Span temperature Drift

±0.03%F.S/℃(≤100KPa) ±0.02%F.S/℃(>100KPa)

Operating temperature range

-20℃~80℃

Storage temperature range

-40℃~120℃

Power supply

15~36VDC

Output signal

Ⅱ:4~20mA

Ⅲ:4~20mA 0~10/20mA 0/1~5/10VDC

Pressure port

G1/4 Female ¢6 air cock or customize

Housing material

1Cr18Ni9Ti Stainless steel , aluminium casting or plastic

Diaphragm material

316L

O ring

Fluororubber

Cable

Polyethylene ventilate cable

Insulation resistance

100MΩ,100VDC

Protection

IP65
Dimensionera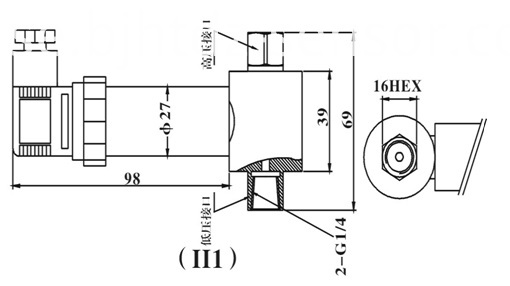 Beställningsnot
1. Media måste vara kompatibel med fuktiga delar.
2. För att säkerställa att produkterna kan fungera tillförlitliga, föreslår vi att kunden installerar tre ventilgrupper mellan mätpunkt och sändare som kan säkerställa mediet flöde till positivt och negativt hålrum långsamt och enhetligt.
3. Föreslå att du sätter två tryckportar på samma nivå när du installerar för att minimera positionens inflytande.
4. Särskilda krav, som stark stöt, momentvibration, stark elektromagnetism, radiofrekvensinterferens, vänligen kontakta oss.
Garanti:
Tryckgivare har en begränsad års garanti till den ursprungliga köparen. Hengtong kommer att ersätta eller reparera defekta produkter utan kostnad. Denna garanti gäller inte för enheter som har ändrats, missbrukats, försummat.
Kontakta oss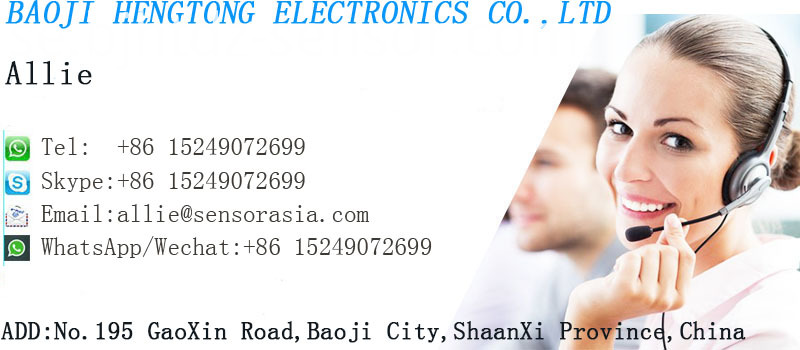 Produktkategorier : Differenstryckssändare